Here is a cute little P.38 miniature that is made of die cast metal. The little pistol apparently will fire caps. The slide is pulled back to cock the hammer. The trigger is pulled to fire it. The magazine is removeable.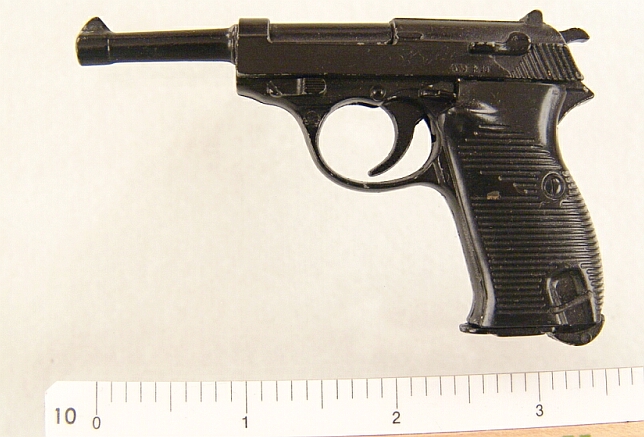 The scale in is 10th of an inch.
The curvature is due to the closeup lens.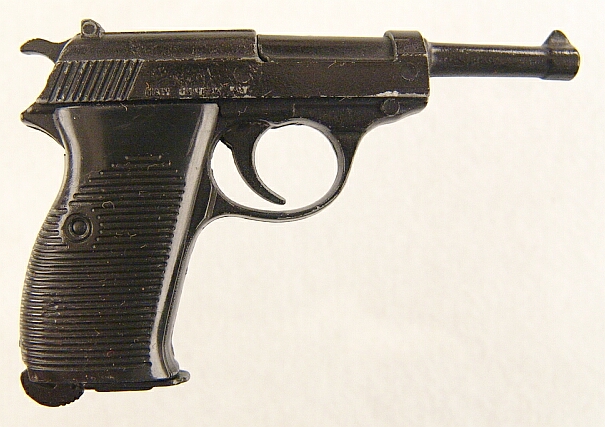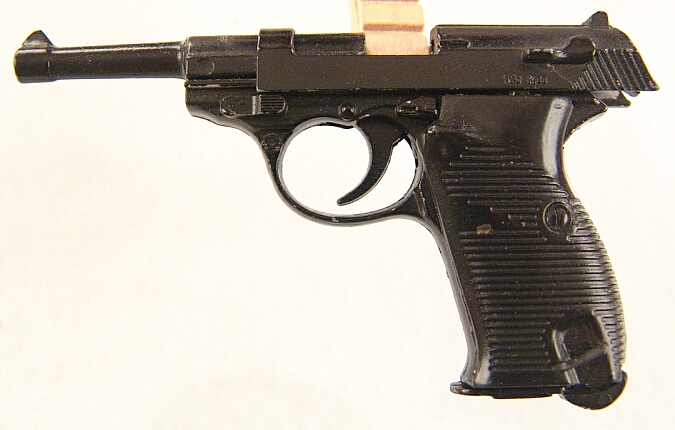 Slide held back. It will not stay back otherwise.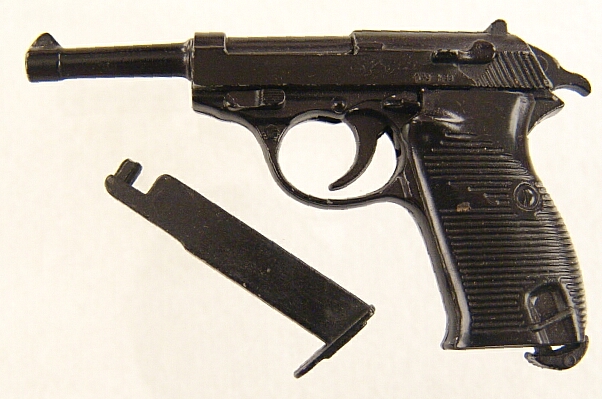 Hammer cocked and with magazine removed.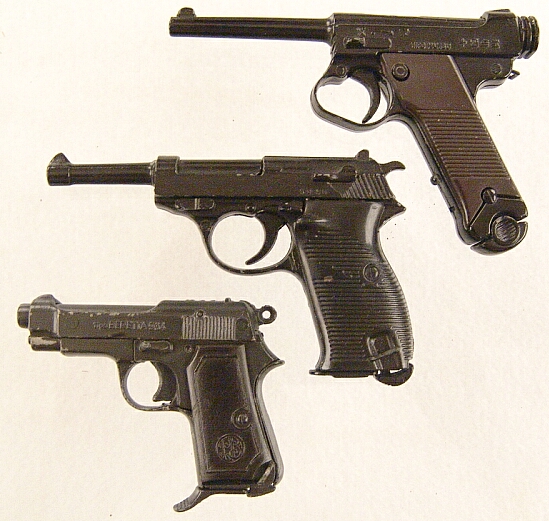 Grouping of miniatures, top to bottom: Japanese T-14, German P.38 and Italian Beretta M1934.


Maker marking that is on all 3 miniatures.